Barbers in Carlton at Raw Element
The team at Raw Element has years of experience in the barber industry. When you're searching for Barbers in Carlton, it's natural to seek refined results that'll leave you feeling dapper. At Raw Element, this is something we promise to deliver.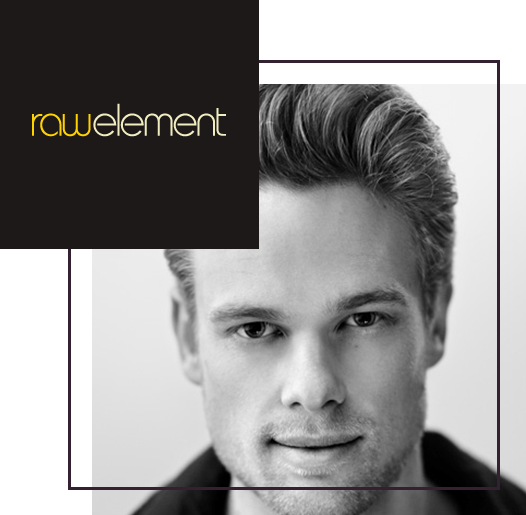 Haircuts at our barber shop in Carlton
Our highly trained and expert barbers will consult with you before starting your haircut. The aim of the consultation is to ensure we have a clear image of what you want, which makes it easier for us to achieve your desired results.
At our barber shop in Carlton, we take great pride in providing our clients with a luxury experience. We'll cleanse your scalp thoroughly to draw out the natural oils and protect your hair. After completing your hair cut to your specifications, we'll style it on the premises, and provide you with styling tips for after care at home.
Barbers in Carlton who can restyle your hair
Are you looking for a dynamic new look? Every day, men who want to restyle their hair, but don't know where to start, visit our barbers in Carlton.
When you come to us for a restyle, we'll begin your journey with a consultation that'll unearth your wants and aims. Using a combination of our expert knowledge and the information you give to us, we'll re-style your hair until you're happy with the results. If you already know what you want ahead of your appointment, please bring example images along with you.
Using high-end products, we'll restyle your hair and provide you with instructions on how to do it yourself at home. By using luxury products, we protect your hair and guarantee that the results will last longer.
Head shave services
For an expert shave delivered with a straight edge razor, come to us. Each and every member of our barber team carries out head shaves using a careful step-by-step process. This process includes preparing your head for the shave using specific tonics, carrying out the shave itself, and soothing the area afterwards.
Back and sides services
Sometimes it's the most basic barber services that are the best. When you want your hair short all over, we'll clipper the back and sides with precision. Our immaculate approach allows you to look refined, giving you a smart appearance.
As one of the most low-maintenance hairstyles you can choose, a back and sides cut is a classic. By choosing our barber shop in Carlton, you'll achieve results that you're proud to flaunt.
Barber shaves and beard maintenance
With a classic barber shave, you can achieve a sharp and timeless look that fits around your busy schedule. We'll get as close to your skin as we can while ensuring you remain comfortable. Depending on the type of shave you request, we may be able to add luxury options. This includes softening your skin prior to your shave and creating specific beard designs.
To book an appointment with our barbers in Carlton, call 03 9347 1347.